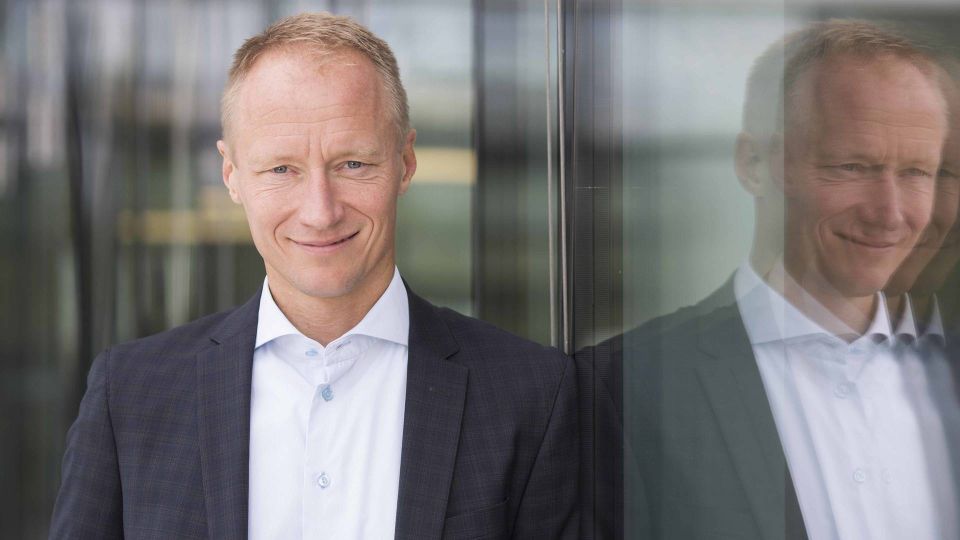 Behind Novo Nordisk's recent announcement of a DKK 17m (USD 2.6bn) investment in three new manufacturing units and an expansion of one existing factory in the Danish city of Kalundborg is the expectation that growth will continue many years into the future.
This is according to Executive Vice President Henrik Wulff, who is responsible for product supply, quality and IT at Novo Nordisk, who also tells MedWatch that the firm's investment is "the biggest ever" of its kind.
"We keep up with our activities on an ongoing basis, both when it comes to our clinical pipeline and how much we're selling of our products. The combination has made me begin to lay plans for more capacity within this area. That's clear," Wulff says.
When asked whether the investment is due to Novo Nordisk's hopes for continued future growth of its products, the EVP responds:
"Yes, that is true."
GLP-1 drugs take credit
With the investment of DKK 17bn, Novo Nordisk wants to construct three new manufacturing facilities and expand the existing Kalundborg factory. The projects are expected to complete in 2027. Wulff says the investment will impact all of Novo Nordisk's core business.
"Of course, growth of our GLP-1 products is a large part of the reason why we are expanding like this. Both the tablet and injection product versions," he says.
Novo Nordisk's GLP-1 lineup includes weekly diabetes drug Ozempic, which experienced growth of 53 percent during the first nine months of the year compared to the same period the previous year – in fixed exchange rates, it was 61 percent.
The diabetes pill Rybelses saw growth of 190 percent in the same period, and 209 percent in constant currencies.
Obesity drug Wegovy, which has been in high demand since its June launch in the US causing month-long delays, is also a GLP-1 analog.
Is this happening with a focus on new or existing drugs, or both?
"It's really both. We're seeing a positive advancement for what we've sent to market, and it's also an assessment of what we have in our pipeline. Both the oral and injectable formulations," Wulff says.
Job openings soon
In the expansion's announcement, the pharmaceutical firm says it aims to create 400 new jobs and, according to Wulff, it won't be long until new employees are brought in.
"What we usually do when manning factories is we hire new employees who are both academics and industry professionals, and then distribute them in the new factories in a good mix of experienced and new employees," Wulf says, adding:
"This is an ongoing process. Some people will be needed to get the factory started off, and so on. It won't be long before we have to hire some more people in Kalundborg."
Novo Nordisk invests USD 2.6bn in new manufacturing facilities
Year-to-date obesity drug sales at Novo Nordisk surpass all of 2020
Raising ambitions at Novo Nordisk an obvious move, says CEO
Bavarian Nordic's spending on factory expansion exceeds USD 150m
Coloplast moves important production to country on tax haven watch list