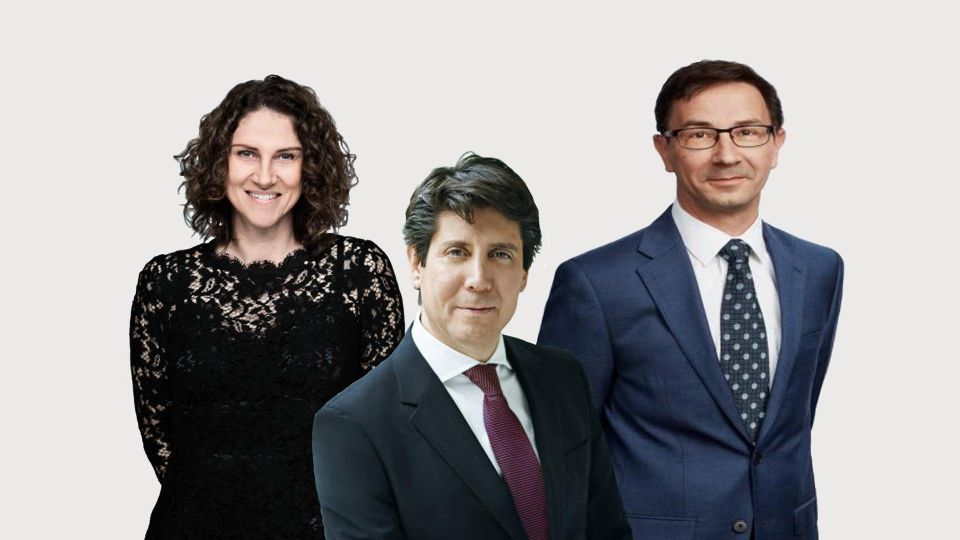 GN Hearing, Ambu and Zealand Pharma have not had a good few years.
While the challenges the firms have faced have varied, and often based on their differing sectors, the annual survey conducted by MedWatch and analyst bureau Wilke found that all three companies were noted for a lack of good leadership.
The survey interviews pharmaceutical, biotech and medtech professionals and asks them how far they agree with eight statements about being employed at their current firm.
Based on these results, an image score is calculated, and Ambu, GN Hearing and Zealand Pharma are the three firms which have dropped the most in the rankings since last year.
Zealand Pharma CEO Adam Steensberg did not want to be interviewed about the drop in the company's image score, while GN Hearing and Ambu have sent written responses to MedWatch.
Pipeline problems and firing of R&D head
2021 was far from optimal for GN Hearing. Problems with product launches, a difficult hearing aid market and the firing of the head of research and development were just some of the negative headlines the firm generated.
Overall, participants in the survey rated GN's image as far worse than last year, and the firm came in last place of all participating medtech companies. Last year, it was WS Audiology that scraped the bottom of the ranking.
MedWatch sent a number of written questions to GN Hearing's press coordinator, Lars Otto Andersen-Lange. His first response was that GN's own employee satisfaction surveys have given more positive results than MedWatch's survey.
"But it is clear that GN Hearing went through a turbulent time last year. We have handled the pandemic at the same time as transforming our company. It is always easier to remain stationary, but we have set our minds to changing this industry to be able to help far more people than have been helped so far," he writes, adding:
"That requires us to do things in radically new ways, both in terms of technology and organizational structures. We can already see the first results of that work, and we are happy that the employees are welcoming the changes."
GN Hearing experienced the biggest score drop on the statement on good leadership. After missing several crucial deadlines, research and development head Pär Thuresson was fired in October 2021.
The delays at the department led to more postponements of planned product launches, and in the end, GN was forced to downgrade its financial guidance for its Hearing arm significantly.
"For us, it is crucial to have excited and engaged employees. The employees are the company. Without them, we can't achieve our stated goal of helping many more people in the future," Andersen-Lange writes.
In May, InsideBusiness reported that GN was attracting interest from investors -- but only in its Audio side, prompting rumors of a company split.
Gitte Aabo remains CEO of GN Hearing, while Günther Pausch took over as research and development head after the firing of Pär Thuresson.
Fall from grace
Of all the life science firms surveyed, medtech firm Ambu has dropped the most since last year's image report.
In 2021, Ambu was top among the medtech companies and came in second overall, after Novo Nordisk. This year, the firm took third place in medtech and 17th place overall.
This could be partially due to the numerous downgrades the company communicated to the market in 2021.
Ambu downgraded its expectations during three of the four quarters between MedWatch's 2021 and 2022 surveys.
"Ambu's image score had gone up in 2020, and up again in 2021, so we are sorry to hear that we are lower on the list this year. Ambu is on a journey to transform healthcare, and that journey is not always a straight line. However, we will continue to develop a corporate culture based on our values of collaboration, integrity and results. We are convinced that if we do that, our ranking on the image survey will improve as we become the company we are working to be," writes Michael Trier Wagner, communications director at Ambu.
Just like GN Hearing, Ambu's score for good leadership dropped significantly compared to last year, as did the company's score on the statement concerning employee influence over decisions.
CEO Juan Jose Gonzalez is now history.
"When you do not generate satisfactory results, and these are not in line with the published guidance, then it eats away at the confidence of the market, the employees and of course, the board. There comes a time – and that time has now come – when the board needs to make the decision to change the CEO," Chairman of the board Jørgen Jensen said the day after Gonzalez was let go.
He was replaced by Atos Medical CEO Britt Meelby Jensen, who was already on the board at Ambu.
Disappointing sales and organizational restructuring
Like Ambu and GN, Zealand Pharma drops the most in the image ranking when it comes to employee perception of leadership.
It must be noted that the survey was conducted when Emmanuel Dulac was still CEO of Zealand Pharma, and that huge changes have been made at the firm since.
The organization has been streamlined, particularly its US operations, with 90% of its employees in Boston being let go. The Danish employees did not get off scot-free, but "less than 10 percent" were made redundant.
The structural changes at the firm were due to a new prioritization of investments in its research and development department. As a result of this, most of the firm's commercial activities now happen through strategic partnerships.
It will therefore be interesting to see whether CEO Adam Steensberg can make a difference to Zealand's image score -- though he was previously on the leadership team as chief medical officer.
Two of the three companies which lost out on the leadership statement have appointed new CEOs since the survey was conducted.
A free preview of the MedWatch and Wilke Image Report is available here (in Danish).
Ambu board had started headhunting process long before firing of CEO
Rumored GN purchase unlikely but not impossible, say analysts
Zealand Pharma promotes medical advisor to chief medical officer