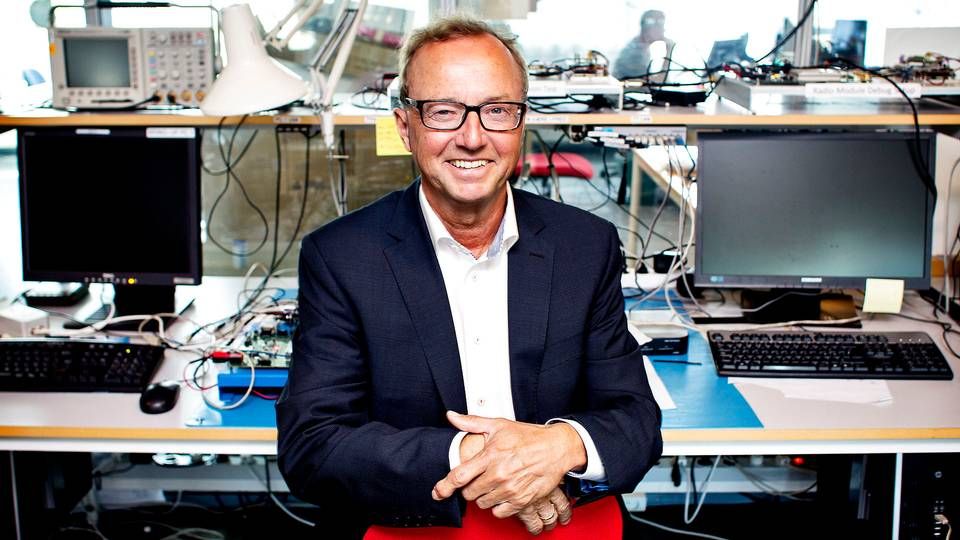 After a longer period of setting travel and customer meetings in hiatus, the coronavirus pandemic, Sonion Chair Walther Thygesen says, is the factor that led the hearing aid company to once again replace its chief executive.
Commenting a Sonion press statement, Thygesen tells MedWatch that CEO Niels Svenningsen has decided to resign from his position after only one and a half years on the job, which he took over on March 1, 2020, after former CEO Jesper Ahlmann Funding Andersen's dismissal in September of the year prior.
"If it hadn't been for the prolonged Covid-19 situation, I imagine that the result would have been different," Thygesen says of Svenningsen departure.
According to the chair, that the now-former CEO was obliged to begin in the midst of a pandemic and its associated closures and restrictions created a "difficult situation".
Started 11 days before lockdown
Svenningsen, who came from a role at Schneider Electric, had only barely managed to take a seat before Denmark's government ordered the country to enter a sweeping lockdown.
At the same time, the virus also impacted travel to, for instance, Asia, which is one of Sonion's other main markets for selling equipment to customers like the hearing aid industry.
"When entering a new company and a new industry without the ability to travel, visit customers or suppliers, nothing is permitted and everything is is difficult," says Thygesen, underlining that Svenningsen actively chose to resign, characterizing the CEO's departure as undramatic.
"Seen from the outside, it might seem a little dramatic, but from our perspective it's not especially dramatic," he says.
New chief appointed from own ranks
Sonion, owned by Novo Holdings, has already found its incoming CEO in the form of current Executive Vice President of Finance & Global Operations Christian Nielsen, who has been working ten years for company he will now be leading as of Sept. 1.
Why was Christian Nielsen selected?
"In part, Nielsen has done a great job in a range of functions during his years with the company. That was a substantial factor. He also has extensive knowledge of the company after having managed the entire production and economy area; and he is also well familiar with both sales and marketing," Thygesen says.
The company's decision to promote an in-house profile has, however, nothing to do with other recent experiences, the chair says.
"No, actually not. Christian Nielsen taking over the job was the natural choice for us," Thygesen says.