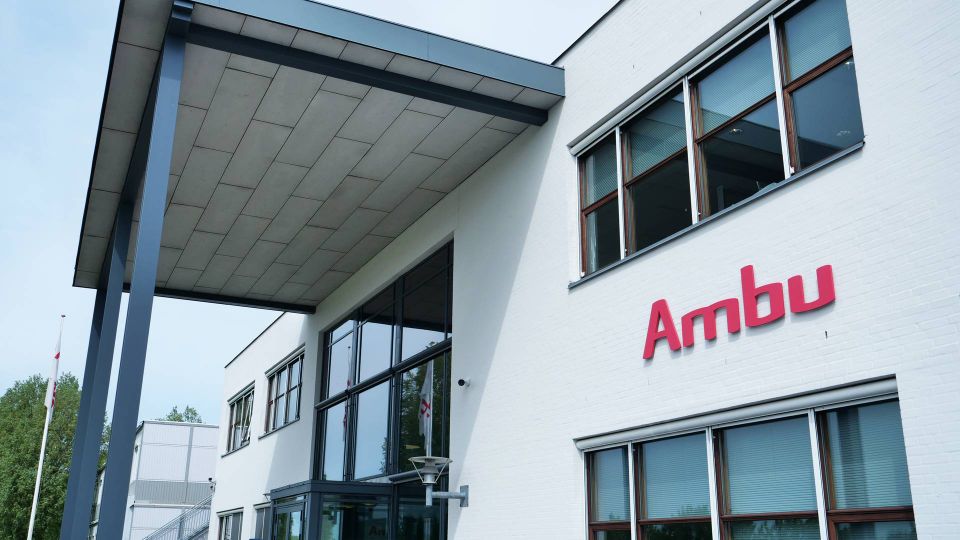 Ambu's annual report came out on Tuesday, and analyst at Danish bank Sydbank Søren Løntoft Hansen thinks investors will find reasons to be both skeptical as well as optimistic.
While Ambu's prognosis for 2022/2023 is on the weaker side, its new strategy, dubbed Zoom In, promises to turn things around. In the fourth quarter, the Danish medtech company also performed somewhat in line with analysts' expectations, in Løntoft Hansen's eyes.
Ambu's new guidance hopes for organic growth of 5–8% with an operating margin of 3–5%. Løntoft Hansen puts this slightly under the consensus estimate, and he had himself expected an organic growth outlook of 7–11% and an EBIT margin of 5–8%.
One explanation for the estimation discrepancies might be that Ambu is attempting to break its 2021/2022 habit of having to dampen its expectations over multiple rounds. In total, Ambu's guidance was downgraded three separate times the past year.
"The presented prognosis is presumably one on the conservative side, given that Ambu has a history of downgrades the past year. I think Meelby Jensen is aware that gaining investors' trust is really important for the company," the analyst says, mentioning that he thinks that the expectations are as they are "to avoid at all costs having to disappoint again."
In Q4, Ambu generated revenues of DKK 1.2bn (USD 166m). The EBIT result was a deficit of DKK 7m (USD 972,000), giving the firm a net deficit of DKK 130m (USD 18.2m).
Projections were close, stating DKK 1.2bn in revenues, DKK -7m for the EBIT result, and a slightly bigger net loss of DKK 164m (USD 22.9m). Ambu's organic growth was 4% against estimates of 5%, while its EBIT margin before special items came to -0.6% compared to -0.2%.
Strategy with positive elements
Ambu's new strategy, Zoom In, narrows the focus down to four core areas.
"I have taken note of the fact that the strategy has some positive elements such as a more focused approach within the individual endoscopy areas, while innovation will concentrate on fewer but higher value products. Within the gastrointestinal area, Ambu will target niche segments instead of the mass market," the analyst assesses, adding:
"Launching on the mass market is expensive, so I applaud this decision."
A positive strategy is one thing, making it reality is another. Over the next few years, Ambu will have to prove its capability, Løntoft Hansen says. He is expecting Ambu to be met with opposite reactions from the market as reflected in Tuesday trading:
"We will likely see fluctuations that reflect a year's end as expected, a guidance that's worse than expected, meaning estimates need to come down, though Zoom In should make for positive reading for onlookers."
In 2022, Ambu stock has dropped over 43%. On Monday, an Ambu share traded at DKK 98 (USD 13.7).
Ambu eyes return to double-digit growth with fewer launches
Ambu plans transformation, targets 5–8% growth in 2022/2023
Analyst will look for strategic measures and new outlook in Ambu's annual report