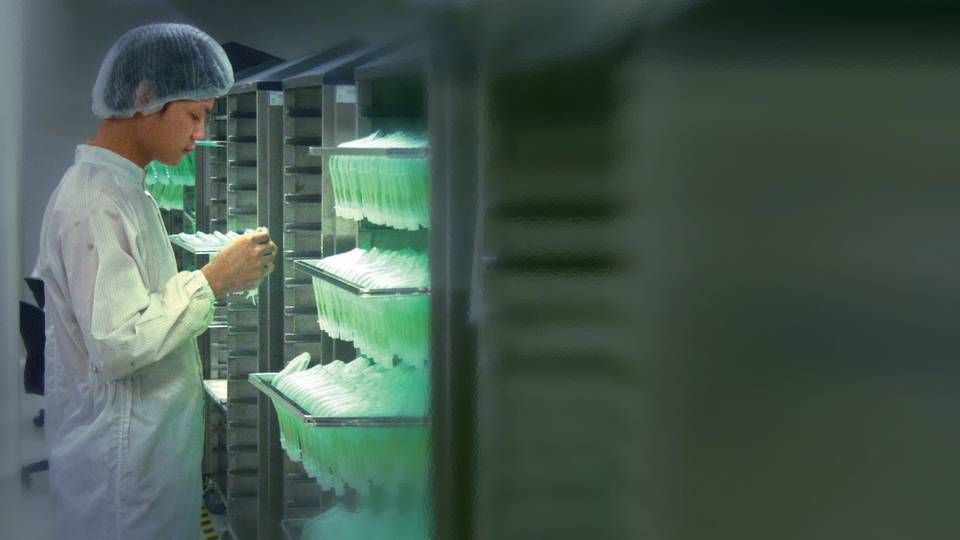 29 people have tested Ambu's new and improved single-use duodenoscope version, the Ascope Duodeno 1.5, in an early clinical trial, and the success rate has been 100 percent, the company reports in a press release.
All of the patients' endoscopic procedures, ranging from easy to difficult, were performed using the Ascope Duodeno 1.5.
Though the study results are positive, the trial's scope was on the small side. It was, however, supplemented by data from a controlled market release by which the product has been tested in an additional 90 patients across 15 hospitals, with 98 percent of doctors reporting that the duodenoscope is clinically acceptable and 94 percent saying they would be "willing to adopt it clinically," the statement reads.
"We are excited to be sharing, for the first time, clinical data on our Ascope Duodeno 1.5. With these results, we are confident to drive the transition from reusable to single-use forward, with a product that will meet performance needs across all complexity grades, while addressing the concerns around cross-contamination," Chief Marketing Officer at Ambu Bassel Rifai says in the press release.
On account of the trial results from both of these studies of Ascope Duodeno 1.5, Ambu now aims to ramp up marketing efforts of the product. According to the statement, a full launch of Ascope Duodeno 1.5 is lined up in the US, Europe and Australia.
Ambu is counting on the launch to be helped along by the US Food and Drug Administration's new guidance in favor of innovative duodenoscopes with special reimbursement for single-use duodenoscopes in the US.
Ambu's expectations for the new financial year disappoint analysts
Analyst will focus on Ambu's new financial guidance after preliminary Q4 figures
US authority increases subsidies for single-use duodenoscopes – which benefits both Ambu and Boston Scientific