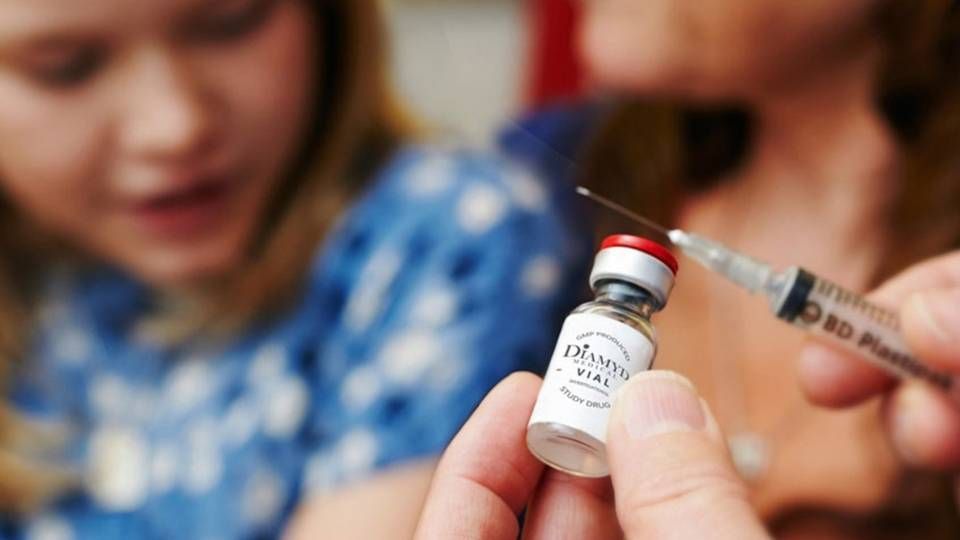 Stockholm-based biotech company Diamyd Medical has received the go-ahead from the Swedish Medical Products Agency (MPA), and can thus kick off the phase III trial, of its diabetes vaccine candidate, which goes by the same name as the company, informs Diamyd Medical in a press release.
The phase III study, called Diagnode-3, is a precision medicine trial tasked with testing the vaccine on people recently diagnosed with type 1 diabetes and carry the special HLA haplotype, who are considered a potential super responder group. The trial will occur in both the US and EU, involving 330 participants, and Diamyd expects to open the first clinic in Sweden – as the first trial location – before the end of the year.
"This is very gratifying and an important milestone for Diagnode-3," CEO at Diamyd Medical Ulf Hannelius says in the statement, and adds:
"We are still working at full speed on the applications and approvals in the other countries."
The company is awaiting a ruling from the Swedish Ethical Review Authority before the recruitment of patients can begin.
Trouble in the US
The good news comes after the US Food and Drug Administration (FDA) recently put Diamyd's phase III trial under "partial clinical hold" because the agency was unable to approve all parts of the Swedish company's application to begin the study.
The FDA has 30 days to specify what additional information it needs from Diamyd Medical to shed light on the outstanding questions, and hence the study's start later this year has been postponed.
The expectations for the clinical trial are great, as the company has previously tested the vaccine in a bigger European phase IIb trial, named Diagnode-2, at clinics in Sweden, Spain and the Czech Republic. Here, promising results came back after 80 doses were injected directly into patients' lymph nodes.
Besides the diabetes vaccine, the Swedish company is developing the regenerative therapy candidate Remygen to potentially reverse the progression of autoimmune diabetes.
This treatment is currently undergoing clinical testing in Sweden, and in August of last year, Diamyd Medical reported that the therapy will be evaluated for its preventitative effect on hypoglycemia – which is persistent low blood sugar – in people with type 1 diabetes.
Swedish diabetes company raises USD 17.5m for phase III trial