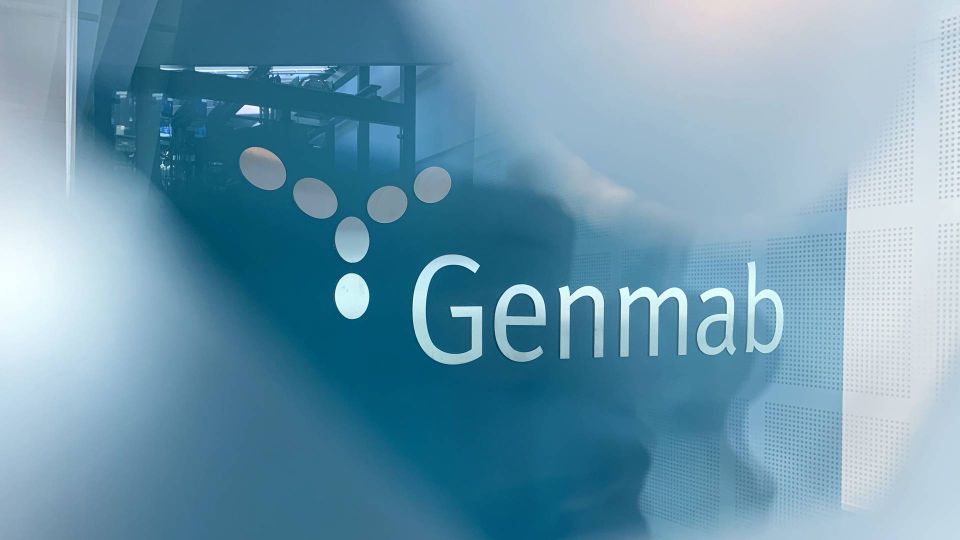 Genmab and partner Johnson & Johnson will not support the extension of the user application of cancer treatment Darzalex, shows a document draft from the UK National Institute for Health and Clinical Excellence (NICE), which advises England and Wales on medications, reports sector media Pharmatimes.
In the document, NICE grounds its conclusion citing concerns about the long-term effect of using Darzalex in combination with Velcade, Thalidomid and Dexamethason as first-line treatments for bone marrow cancer with patients well suited for stem cell transplantation.
Today, patients are typically treated with the same cocktail of drugs excluding Darzalex. NICE also bases its decision on concerns of cost relative to effect, Pharmatimes writes.
European heath authorities issued approval for Darzalex in the aforementioned combination back in 2020 as an initial treatment of patients for whom stem cell transplantation is deemed appropriate.
Genmab: Janssen dispute cost DKK 146m in H1
Genmab's successful CEO dismisses retirement plans
Analyst: Genmab may upgrade financial guidance based on Darzalex sales figures