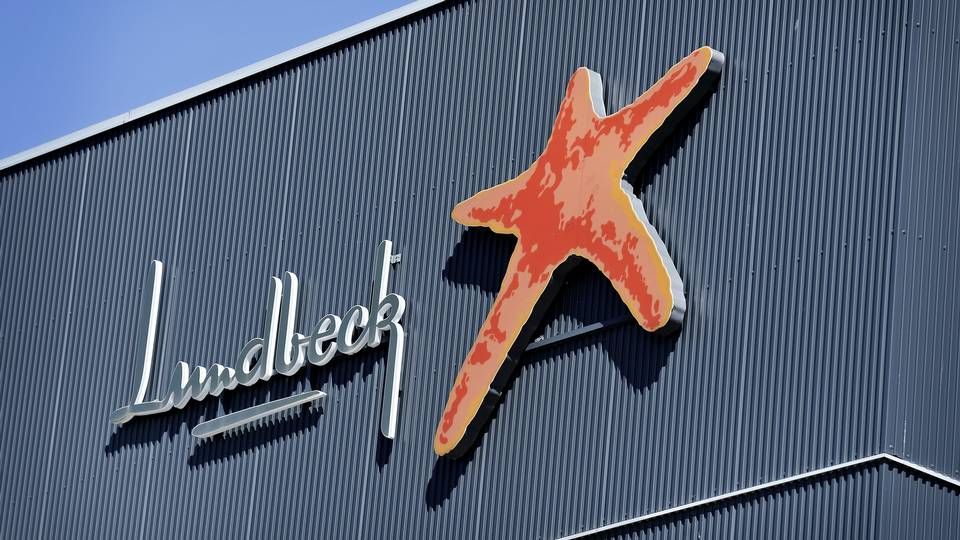 Currency woes, expiring patents and persistently tough market conditions are expected to leave their mark on Lundbeck's second-quarter financial statement, forecast to retreat both on revenue and profit.
After a longer period during which restrictions and infection risk kept patients away from doctor visits, things are starting to clear up somewhat on that front, says Danish bank Sydbank, which also eyes the possibility of Lundbeck booking an upward adjustment to its full-year outlook.
"We expect that market conditions will have improved to some degree during the second quarter relative to preceding quarters, considering that societies are increasingly opening up and rolling out Covid-19 vaccines. Moreover, it makes for a cheaper comparison for parts for the portfolio in respect to the second quarter of 2020," writes Sydbank Senior Analyst Søren Løntoft Hansen in a note ahead of Lundbeck's report.
Stiff headwinds
A weaker US dollar along with Lundbeck's patent on drug Northera expiring in February, however, have put more strain on the company than it's capable of rectifying in one go.
Most recently, Lundbeck projected Northera sales to shrink by around 70 percent this year because of many copies hitting the market, equating to a slide in revenue of roughly DKK 1.8bn this year.
Analysts also expect, according to estimates compiled by Lundbeck, revenue to fall to DKK 4.031bn for the second quarter from DKK 4.370bn booked for the same period last year.
Northera is expected to gross DKK 153m against DKK 664m from Q2 last year, while Lundbeck's four key products, still protected by patents, are estimated to compensate for that with approximately 11 percent in DKK and even more in local currencies to DKK 2.239bn.
In that regard, analysts will monitor sales of Lundbeck's latest drug, Vyepti, a preventative treatment for migraines first launched during the height of the pandemic in Q2 of last year and thus contributed only little to 2020 revenue. In this year's second quarter, analysts estimate, Lundbeck says, that Vyepti sales totaled to DKK 109m compared to DKK 14m from the same period last year, and DKK 76m in the first quarter.
Possible upgrade
Looking at operating earnings, analysts forecast a year-over-year fall to DKK 536m from DKK 747m.
Analysts' full-year estimate aligns with the high end of Lundbeck's own prognosis for operating earnings falling in the range of DKK 1.8bn to DKK 2.3bn. Consensus comes to DKK 2.189bn and may be subject to an upgrade.
"Lundbeck's full-year guidance is set very wide. Lundbeck should be able to narrow the prognosis interval in connection with the quarterly report," says Sydbank and projects operating earnings of DKK 2.1788bn.
Lundbeck's most recent revenue outlook is DKK 16.3-16.9bn, whereas analysts and Sydbank project revenue of DKK 16.7bn and DKK 16.8bn, respectively.
Lundbeck closes RNA deal worth USD 109m with US biotech firm
Lundbeck to trial migraine drug in young people
Lundbeck hands over former Alzheimer's candidate to privately-owned biotech company