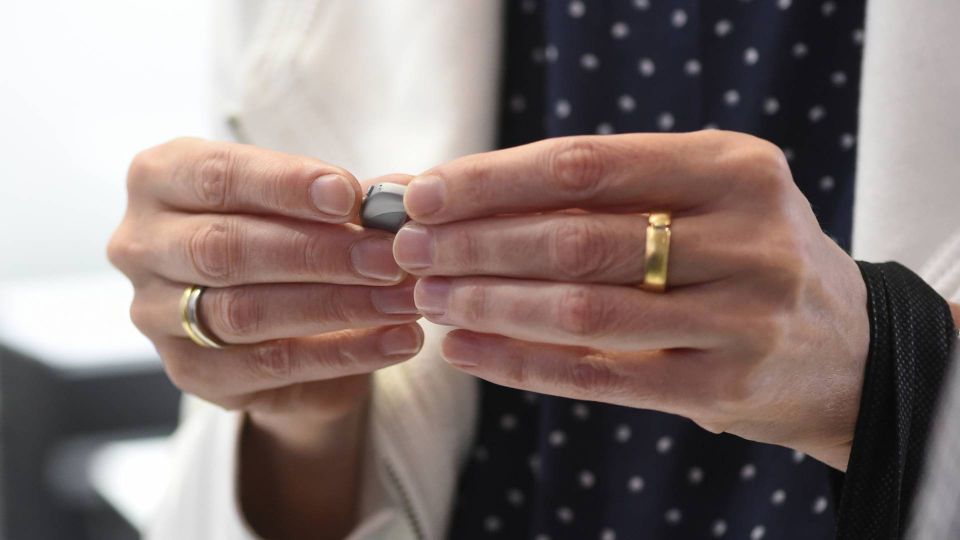 The International Congress of Hearing Aid Acousticians (EUHA), the world's biggest hearing care event for audiologists and professionals, is taking place this week in Hanover, Germany.
With participation from large parts of the global hearing care sector, some of the world's biggest hearing aid manufacturers -- including GN Hearing, Demant, and Sonova -- took to the stage to display latest product news and present them to audiologists and hearing users.
A popular topic this year was the upcoming over-the-counter hearing aid market in the US, and how different manufacturers have prepared for next week, when the sales channels opens on Monday.
International hearing conference to focus on new products in troubling times
GN Hearing
GN Hearing's new product platform on line with predecessor, Jefferies assesses
GN Hearing has an OTC head start
GN Hearing "satisfied" with brand presence at Costco, sees benefits of rumored new supplier opening
GN Hearing CEO: Confidence is affected when you don't perform as expected
GN Hearing CEO: Worldwide hearing market is steady or slightly declining
Demant
Demant takes the temperature of the hearing aid market
Demant on the sidelines until OTC proves its worth
Demant's top-line growth in line with outlook, Jefferies assesses
WS Audiology
WSA CEO: Consumers are taking longer to decide – but there is no crisis
WS Audiology boss: Strong brand and good prices are a good framework for OTC
Sony and WSA launch their first OTC hearing aids
Sonova
Sonova remains unconvinced about OTC viability
Just prior to EUHA, Sonova held an investor and analyst day at company headquarters in Stäfa, Switzerland.
Sonova in talks about rechargeability issues with large customer
Sonova is testing new model for raising listing prices
Consumers have not pivoted to cheaper alternatives, Sonova CEO says
Sonova CEO had hoped for a "less dynamic" post-pandemic period