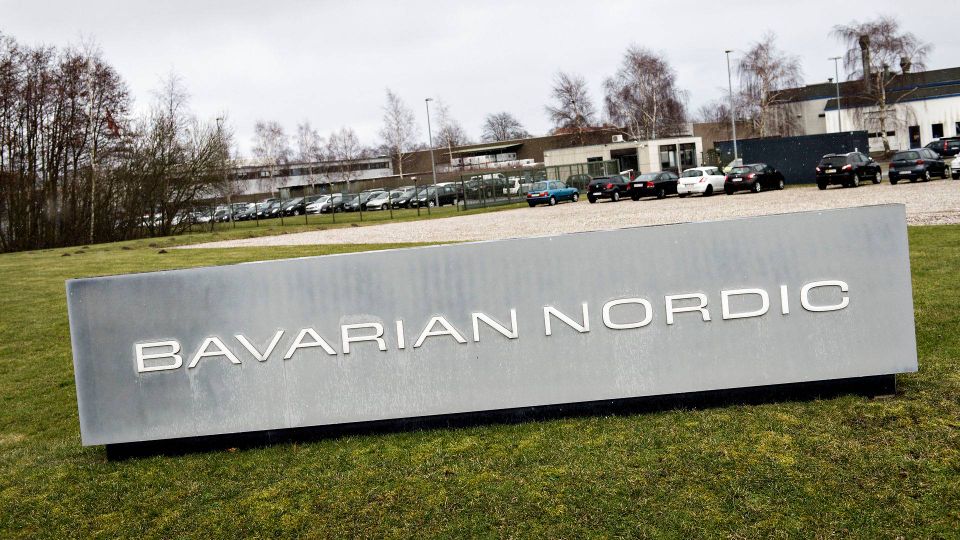 A new year means a new set of challenges for Denmark's life science companies, which are followed closely by Sydbank senior analyst Søren Løntoft Hansen, who has his sights trained on Bavarian Nordic, Novo Nordisk and Lundbeck in 2022.
Bavarian Nordic is expected to release further phase II results for its Covid-19 vaccine ABNCoV2 and start a phase III trial of the candidate this year.
"There will probably be some news on that in the second half of 2022. They are also starting their RSV study, though data probably will not be released until 2023. But in connection with this, it will be interesting to see what conversations they are having with potential partners, and whether we will see a partnership agreement at some point in 2022," says Løntoft Hansen.
Bavarian Nordic announced a capital funding round at the end of 2021 in order to fund a phase III study of the company's RSV vaccine candidate in the first half of 2022. CEO Paul Chaplin also announced that potential partners will be considered alongside the clinical study, which is expected to last a year.
Bavarian Nordic's share price increased by 43 percent in 2021.
Spotlight on production problems at Novo Nordisk
Løntoft Hansen will also be keeping a close eye on Denmark's largest pharmaceutical company, Novo Nordisk, which had a very positive 2021 in terms of share price, boasting a 71 percent value increase.
The analyst expects the underlying development for this new level of growth to continue, and says that quarterly performance will influence the share price.
However, he also highlights the problems the company has faced in 2021, which are expected to carry through into the new year. This includes a new insulin tender model in China, which led Novo Nordisk to announce in November that it expects sales growth to decrease by 3 percent in 2022.
Novo Nordisk also experienced problems with its newly launched obesity drug Wegovy in 2021. The most recent hurdle was the announcement in December that the syringe manufacturer for the Wegovy injection pens had temporarily stopped production. Novo Nordisk therefore does not expect to meet patient demand for Wegovy in the US until the second half of 2022.
"Of course, it will be exciting to see how and when they solve this problem, and whether they will bounce back enough in terms of production and supply to be able to meet patient demand in 2022. That will be very exciting," says Løntoft Hansen, who does not expect Novo Nordisk to have as good a year as last year when it comes to share price.
"I still think the share will perform well, but you probably shouldn't bank on a 70 percent return from it. It would really surprise me if that happened in 2022."
All eyes on Lundbeck candidate
Compared to Bavarian Nordic and Novo Nordisk, Lundbeck had a significantly more challenging 2021, as its share price dropped 20 percent.
However, it is still worth keeping an eye on the company in 2022, as Lundbeck is expected to release phase III results for its candidate Rexulti, which aims to treat agitation in Alzheimer's patients in the middle of the year.
"Their late-stage pipeline is still narrow, and needs to be strengthened, when you consider the risk associated with it. But there is no doubt that phase III results for Rexulti are a share trigger," says Løntoft Hansen.
Lundbeck and its partner Otsuka chose to continue the phase III study in April last year, based on an independent analysis of preliminary results. The companies chose to enroll 330 people in the study, meaning it ran at full capacity, rather than stopping the study at 255 patients.
"We introduced this component to the study because the medical need is huge, and we wanted to have the opportunity to take an early look at the data and see whether the candidate had a sufficiently strong effect to allow us to culminate the study early. It did not," Lundbeck's research and development head Johan Luthman told MedWatch at the time.
Bavarian Nordic's spending on factory expansion exceeds USD 150m
Analyst: Novo Nordisk was expected to complete acquisition – despite issues
Director at Lundbeck: "Some whistleblowers write in a way that makes it completely impossible to investigate anything at all"