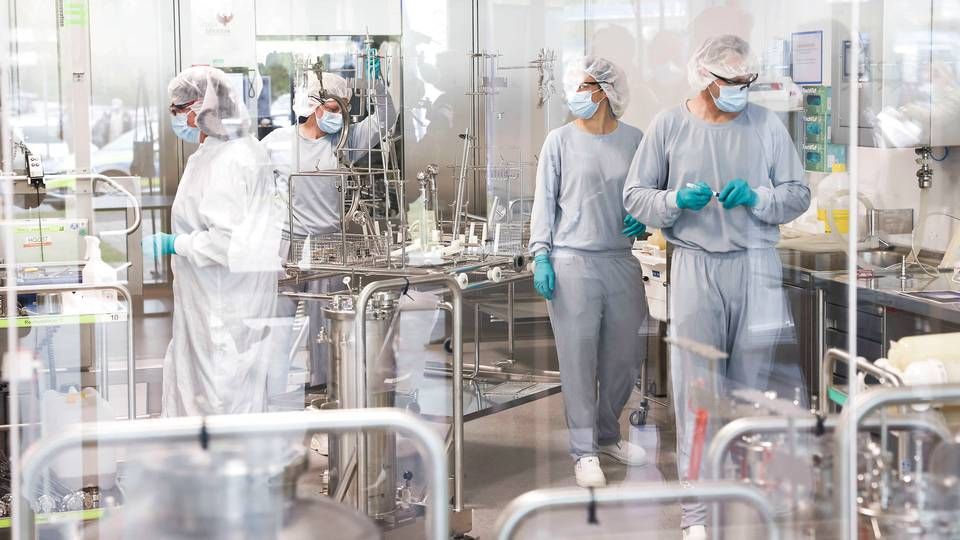 A month and a half before Denmark's Prime Minister Mette Frederiksen announced the intent to establish a Danish vaccine production, contract development and manufacturing organization (CDMO) AGC Biologics expressed an interest in such a production.
On March 11, AGC Biologics Senior Director for Business Development sent an email to the Danish Minister for Health Magnus Heunicke asking for a meeting to discuss a possible collaboration between the government and the company.
MedWatch has recently gained freedom of information access to documents showing the authorities' dialogs with companies concerning Danish vaccine production.
"We would like to discuss the business model that would best suit this collaboration," Øland wrote to the minister.
Flexible product line
In the email, Øland emphazises that AGC Biologics is a CDMO with factories in Denmark, Germany, Italy, Japan and the US.
"During the pandemic, we have been particularly busy, since large global companies have entered into agreements with us for the development and production of covid-19 vaccines," writes the senior director while highlighting contracts with Novavac and ExpreS2ion/Adaptvac as examples.
ExpreS2ion/Adaptvac are developing a possible covid-19 vaccine with AGC Biologics in the role of production partner. Furthermore, Bavarian Nordic has taken over the commercial rights for the vaccine candidate.
AGC Biologics is a merger between Japanese AGC Asahi Glass and Danish-US company CMC Biologics, which happened in 2016, when the Japanese firm acquired Danish CMC Biologics for more than DKK 3.5bn (USD 560m). In the email, Øland further adds that his company plans to establish a new factory next to its existing facilities in Denmark:
"If needed, we can build another line of production for covid-19 with the right collaborative partner. This could, for example, be a collaboration with the Danish government. The production line will be highly flexible, so we will be able to produce vaccines which are adapted to new covid-19 viruses demanding alternate vaccines," the senior director writes.
AJ Vaccines CEO Jesper Helmuth Larsen doubts that the Danish government will match potential collaborative partners for its vaccine project. At least, this was not the impression he got from the market consultation.
"I don't think the state will say they have bought a vaccine license for a production and then ask if anyone wants to produce it. If so, they would have done it already," Helmuth Larsen said.
MedWatch has not gained access to information on whether Heunicke ever replied to Øland's email. MedWatch has unsuccessfully tried to contact the Danish State Serum Institute several times on this matter.
One week after AGC Biologics contacted the ministry, it was one of the Danish life science companies that met with the Internal Market Commissioner Thierry Breton to discuss the EU's vaccine capacity.
Since then, the CDMO has also met with the SSI in connection with the market consultation that might end in a tender for vaccine production on Danish soil.
As part of the market consultation, the six participating companies had to answer questions relating to the timeline that the company foresees for production in Denmark, what the firm expects its production capacity will be, and what measures the company is willing to take to solve potential obstacles.
Pfizer gives Danish PM cold shoulder: rejects idea of starting vaccine production in Denmark
Sanofi to establish mRNA vaccine center with 400 employees
Three global giants consider vaccine production in Denmark
Bavarian Nordic hunts for best covid-19 vaccine production setup – may drop current manufacturer